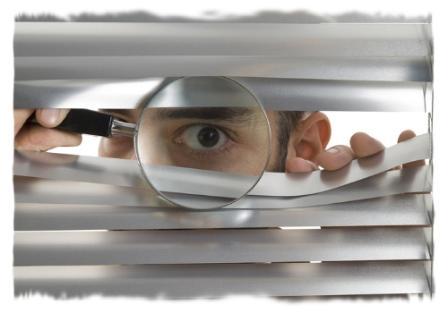 Privacy Policy
This site (the "Site") is owned by LATITUDE, LLC, an Arizona corporation ("us," "we," or "Company"). We created this Privacy Policy ("Privacy Policy") to explain how we use the information we collect on the Site. This Privacy Policy is only applicable to the Site, and not to any other websites that you may be able to access from the Site, each of which may have data collection, storage, and use practices and policies that differ materially from this Privacy Policy.
Our Use of Collected Information
The use Personal Information to communicate with you about LATITUDE, your use of the TESTivity Virtual Learning Experience, and other related products and services in which we think you may be interested; and to customize and tailor your experience on our Site.
We do not sell, license, transfer, and/or share the billing information we collect from you, other than for billing purposes. We use an unaffiliated, credit card processing company to process your payments. We transfer your payment information—and you authorize us to do so—to this company solely for this purpose. The company does not retain, share, store, or use your personally identifiable information for any other purposes. We use the Transaction Data we collect to enable a consumer's purchase to be processed.
Confidentiality and Security of Personal Information
We may also (and you authorize us to) disclose your personal information to: a) comply with a court order or other legal process or inquiry; b) protect our rights or property; or c) enforce our Terms of Use. Your Personal Information is stored on secure servers that are not accessible by third parties. We provide you with the capability to transmit your Personal Information via secured and encrypted channels if you use a similarly equipped web browser.
We maintain a procedure in order to help you confirm that your Personal Information remains correct and up-to-date. At any time, you may review your personal profile by accessing your account settings at http://www.TESTivityonline/account. You may: a) review and update your Personal Information that we have already collected and/or b) make changes/corrections where needed.
The Site contains links to other websites. We are not responsible for the privacy practices or the content of such websites. We also make chat rooms, forums, message boards, and news groups available to you. Please understand that any information that is disclosed in these areas becomes public information. We have no control over its use and you should exercise caution when deciding to disclose your Personal Information.
We have implemented a number of security measures to help protect against the loss, misuse or modification of information we've collected from you. Your personal information is transmitted to and stored on servers that we have taken steps to protect from unauthorized access or intrusion. We do not ensure or warrant the security of any information you transmit to us. Your use of this site represents your acknowledge and assumption of this risk.
We reserve the right, at any time and without notice, to add to, change, update, or modify this Privacy Policy, simply by posting such change, update, or modification on the Site and without any other notice to you. Any such change, update, or modification will be effective immediately upon posting on the Site.
This site is owned and operated by LATITUDE, LLC 1616 E Indian School Rd Phoenix AZ 85016
Effective Date: Jan 1, 2007