TERMS OF USE
All Virtual products sold via this website have a subscription term of 60 calendar days.
One user per account. Our Virtual learning products are intended be used by one person per account. We have administrative rights to investigate and enforce this provision; any account deemed in violation of this policy will be terminated immediately--without prior notification and with no refund.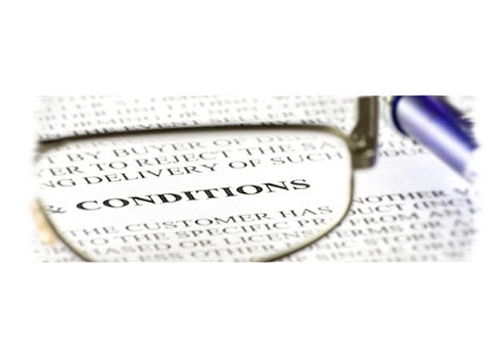 Return/Refund Policy
Returns of physical materials must be made within 5 calendar days of purchase. The material must be returned UNOPENED and UNUSED.
AFTER FIVE DAYS THERE IS NO REFUND!
Shipping charges are not refundable. LATITUDE, LLC will retain a $25 restocking fee on all returns.
Due to the intellectual nature of The Virtual Learning Experience, once a student registers for a virtual product and has access to the material there will be no refund.
ALL VIRTUAL PRODUCT SALES ARE FINAL. NO EXCEPTIONS.
By enrolling in any of our virtual products, you agree that you meet the following minimum system requirements:
A HIGH SPEED Internet connection
Web browser: Internet Explorer 7+, Firefox 2+, Google Chrome, Safari on Mac 1.2+
Javascript and Cookies enabled
Flash Player 9+
While not a requirement, our virtual products are best viewed using a minimum screen resolution of 1024×768
Refunds will not be entertained if your system is not able to run our products. If you cannot view the samples on this site, chances are your system does not meet our minimum requirements.
Ownership of copyright
The copyright in this website and the material on this website (including without limitation the text, computer code, artwork, photographs, images, music, audio material, video material and audio-visual material on this website) is owned by TESTivity, LLC [and its licensors].
Copyright license
TESTivity, LLC grants to you a worldwide non-exclusive revocable license to:
1) view this website and the material on this website on a computer or mobile device via a web browser;
2) copy and store this website and the material on this website in your web browser cache memory; and
3) print pages from this website for your own personal and non-commercial use.
TESTivity, LLC does not grant you any other rights in relation to this website or the material on this website. In other words, all other rights are reserved.
For the avoidance of doubt, you must not adapt, edit, change, transform, publish, republish, distribute, redistribute, broadcast, rebroadcast or show or play in public this website or the material on this website (in any form or media) without TESTivity, LLC's prior written permission.
Data mining
The automated and/or systematic collection of data from this website is prohibited.
Permissions
You may request permission to use the copyright materials on this website by writing to Info@TESTivity.com or TESTivity 170 N 400 E Saint George UT 84770
Enforcement of copyright
TESTivity, LLC takes the protection of its copyright very seriously.
If TESTivity, LLC discovers that you have used its copyright materials in contravention of the license above, TESTivity, LLC may bring legal proceedings against you seeking monetary damages and an injunction to stop you using those materials. You could also be ordered to pay legal costs.
If you become aware of any use of TESTivity, LLC's copyright materials that contravenes or may contravene the license above, please report this by email to Info@TESTivity.com or TESTivity PO BOX 910555 Saint George UT 84791
No warranties
This website is provided "as is" without any representations or warranties, express or implied. TESTivity, LLC makes no representations or warranties in relation to this website or the information and materials provided on this website.
Without prejudice to the generality of the foregoing paragraph, TESTivity, LLC does not warrant that:
this website will be constantly available, or available at all; or
the information on this website is complete, true, accurate or non-misleading. While we strive to maintain 100% accuracy, errors do occasionally occur. If you find one, please Email it to Info@TESTivity.com
Nothing on this website constitutes, or is meant to constitute, advice of any kind. If you require advice in relation to any legal or financial matter you should consult an appropriate professional.
Limitations of liability
TESTivity, LLC will not be liable to you (whether under the law of contact, the law of torts or otherwise) in relation to the contents of, or use of, or otherwise in connection with, this website:
for any direct loss;
for any indirect, special or consequential loss; or
for any business losses, loss of revenue, income, profits or anticipated savings, loss of contracts or business relationships, loss of reputation or goodwill, or loss or corruption of information or data.
These limitations of liability apply even if TESTivity, LLC has been expressly advised of the potential loss.
Exceptions
Nothing in this website disclaimer will exclude or limit any warranty implied by law that it would be unlawful to exclude or limit; and nothing in this website disclaimer will exclude or limit TESTivity, LLC's liability in respect of any:
death or personal injury caused by TESTivity, LLC's negligence;
fraud or fraudulent misrepresentation on the part of TESTivity, LLC; or
matter which it would be illegal or unlawful for TESTivity, LLC to exclude or limit, or to attempt or purport to exclude or limit, its liability.
Reasonableness
By using this website, you agree that the provisions, exclusions and limitations set out in this website disclaimer are reasonable.
If you do not think they are reasonable, do not use this website.
Unenforceable provisions
If any provision of this website disclaimer is, or is found to be, unenforceable under applicable law, that will not affect the enforceability of the other provisions of this website disclaimer.
Effective Date January 1, 2011